Hypnotherapy Certification
Transformational Hypnotherapy Certification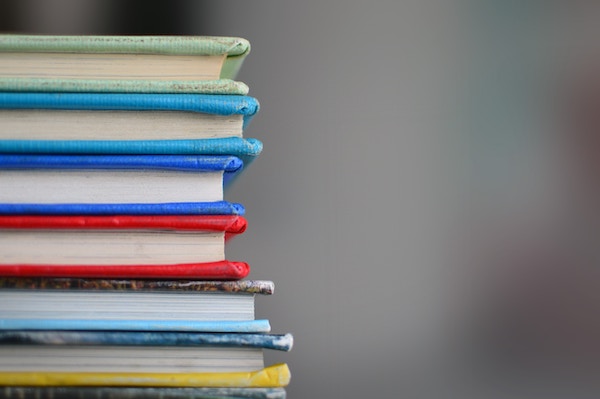 Advance your career and skills in hypnotherapy
See which classes are coming up and when.
Transformational Hypnotherapy Certification
Eastburn Institute of Hypnosis
A National Guild of Hypnotists Learning Center
Our Mission
To prepare our graduates to practice the art and science of hypnotism with skill, confidence, compassion and excellence.
Drake & Lynsi Eastburn are internationally renowned authors, speakers, and instructors with a global clientele.
Whether you are curious about hypnosis, pursuing your own personal growth, or want to pursue hypnotherapy as a career, this is the program for you. At Eastburn Institute of Hypnosis, we are dedicated to providing top quality education. Our programs are designed to train students, well and thoroughly, to function as hypnotherapist, equipped to offer their clients innovative solutions to all issues and concerns, be these mental, emotional, physical, or spiritual
At Eastburn Institute of Hypnosis, we are dedicated to providing top quality education. Our programs are designed to train students, well and thoroughly, to function as hypnotherapists, equipped to offer their clients innovative solutions to all issues and concerns, be these mental, emotional, physical or spiritual. Beginning with a strong foundation in hypnotic history and theory, we take our students through the process of inducing hypnosis using a variety of techniques from gentle relaxations to instant inductions. We explore the art of composing suggestions tailored to meet each client's individual needs, and focus strongly on the cultivation of an ability to create intuitive suggestion material "in the moment," as it is required in the course of therapy.
We address the importance of regression work, with an emphasis on nondirective participation, teaching the student to "hold the space" necessary for a client to come to his or her own resolution. Through demonstrations followed by interactive practice among the student therapists, under the observation of the teaching staff, we create the ability to elicit therapeutic and cathartic response without the danger of "leading" clients.
Building rapport, interviewing techniques, pain management, anesthesia, deepening techniques, and many other topics are covered in depth, as well as related aspects of hypnotherapy practice, including Gestalt, NLP, and Alchemical models, jurisprudence and marketing. Above all, we emphasize Quantum Model Learning, grounded in our firm conviction that the power of the human mind is unequaled and unlimited. You'll be hypnotizing others by the end of the first weekend!
Our curriculum is designed to provide a complete, practical approach to hypnosis, which enables our graduates to immediately enter the field of private practice with excellent skills and confidence. Our course is also useful for those who wish to advance their careers in complementary disciplines, such as medicine, psychology, psychiatry, social work, nursing and teaching, and, certainly for anyone who wishes to help improve the lives and serve the best interests of their fellow person.
Westminster, CO is home to the Eastburn Institute of Hypnosis. Westminster, a northwestern suburb of Denver, is situated near the foothills of the northern Colorado Rockies, against a backdrop of magnificent views of the Front Range, including several 14,000 foot peaks. The Eastburn Institute is located in the main clinical facility of Eastburn Hypnotherapy Center, 7905 Zenobia St. Spacious and welcoming, the three-floor clinic features a large classroom, a reception area, and comfortable treatment rooms designed for break-out practice sessions. Students take on the roles of client and therapist, under the guidance of the teaching staff, and participate in state-of-the-art hypnotism practices designed to create the most successful outcomes in the field.
At the Eastburn Institute of Hypnosis you'll find a large, comfortable, user-friendly classroom featuring a large LED flat screen television with audio/visual and access to PowerPoint and the internet; dry/erase board for written demonstrations; comfortable, flexible seating to best complement your learning style; access to snuggly pillows and blankets; and complementary tea, coffee, and purified water. The Eastburn Institute is an entire 3-floor suite located in a quiet building that features 2 en suite bathrooms, and 5 fully-equipped break-out rooms—complete with recliners—where student-therapists practice techniques with a professional, real-world flavor. Break-outs are supervised by faculty and training assistants with a private 2:1 student/teacher ratio that—without the distractions that occur in a multiple dyad/one-room format—allows for more intimate integration of the material. Triads (3:1 ratio) are also sometimes utilized for effective mastery of a specific skill set.
We are pleased to offer our Transformational Hypnotherapy Certification training in two distinctive and equally valuable formats: a 350-hour, four-month semestered Certified Hypnotherapist module, consisting of eight alternate weekend sessions, and a fast-track, super intensive, 260-hour, seven-day Certified Hypnotherapist training.
All Eastburn Institute programs qualify for true board certification through the only legitimate hypnotism board certification body: the National Guild of Hypnotists. The credential of board certification must be earned, and can only be bestowed upon a person who meets the necessary criteria. The board certification exam proctored by the National Guild of Hypnotists requires that the examinee be in private practice for a minimum of one year prior to sitting for the exam. The board certification exam is then given in two parts: a written test taken in the presence of a National Guild board member, and an oral exam given by a NGH board member.
There is a saying in the psychology field known as Maslow's Hammer. Influential humanistic psychologist Abraham Maslow (best known for his hierarchy of needs theory) said: If the only tool you have is a hammer, you tend to see every problem as a nail. This is an important concept to grasp and underscores the reason Eastburn Institute designed this diversified, comprehensive, and proven-effective training program. Human beings are wont to view things through narrow lenses: those of their upbringing, religions, cultures, and professions, for example. To be successful in any venture one must, to mix metaphors, have an open mind and a well-stocked toolbox.
Each training features identical material and a well-balanced blend of theory and practice (regression and advanced smoking cessation training is separate from the intensive); the clinical program goes beyond the completion of the semestered and intensive formats and can also be done a la carte (by selection of individual components) for those who need or desire only certain specific advanced certifications. In offering variations of these unique programs, we find that the presentation of the curriculum can be structured so as to meet individual needs and preferences. Prospective students have the opportunity to choose a training that not only best suits their time considerations, but also addresses their learning styles and dispositions as well. A high-energy intensive course, or a more measured approach. Whichever you select, Eastburn Institute of Hypnosis has the training you need to successfully reach your goals.
You will not find this choice of format and quality of training anywhere else—Drake & Lynsi Eastburn developed it based on tens of thousands of their individual clinical and teaching hours in the field. Eastburn trainings are an unprecedented blend of experience and innovation designed with your success in mind.
Intensive Program Information (PDF's)
Semester Program Information (PDF's)
"Lynsi Eastburn is a very knowledgeable and enthusiastic instructor. I gained valuable insight and understanding in the world of fertility. Lynsi shared with us her in depth experience on how to deal with the personal aspects of the often impersonal process of fertility. I highly recommend this course for any Hypnotherapist working in this field."
-Roxanne Paolini, CH Integrative and Wellness Medical Center of Silicon Valley, San Jose, CA
"Hi Drake. All the time that I have spent working with you has paid off. Even in a small town in Nebraska I can build a practice catering to the things which are basic to most anyone. Weight mastery is something we can help people with in all parts to the world. Thanks!"
-Lyle Richards CHt
Hypnotize Me,
Elm Creek Nebraska
"I completed Lynsi's HypnoFertility™ Therapist training in early 2004, adding it to my repertoire of HypnoBirthing®, hypnotherapy, massage and doula work. I've had great success and continue to expand my thriving private practice, soon to include a larger building and team of professional therapists. This course is beneficial to those interested in women's issues, but is truly a must-have for any serious hypnotherapist. Lynsi knows how to build a business and she happily shares her knowledge across the board in her well-researched, well-written program. She sets an excellent example of what every aspiring hypnotherapist would love to accomplish."
-Desirae Manering, CH, HBCE Pregnancy, Birth & Beyond, Denver, CO
"Hey Drake! The training I have received through you and Lynsi has made my job a lot easier. People with all sorts of issues are coming into my office, but as you know weight issues seem to be an epidemic. Having your training along with your book and recordings has made my job a lot easier. Luckily I have a nice group area at my office I can make use of and your program makes it easy for me to see groups large and small as well as individual clients. Thanks."
-Stacey Horn, LCSW, CH\
The Family Room
Avon & Beaver Creek, CO
"I attended Lynsi Eastburn's Fertility Therapist Certification Program in March 2005. I found her course to be extremely well-researched, professionally taught and far-reaching in its applications. It is a multi-faceted program, addressing many issues surrounding fertility (stress, anger, lack of confidence, depression, frustration, loss of control, etc.) as well supporting life-style changes leading toward improved health and well-being. How can this NOT be of benefit? I highly recommend Lynsi's course to all hypnotherapists who are looking to expand their knowledge and expertise through-out this field."
-Tara Economakis, Dip.AdvHyp.
United Kingdom
"Even in a small town high in the Colorado Rockies filled with people involved in outdoor activities there are plenty of people struggling with weight issues. Your book and training have made my life so much easier. I have a steady flow of clients and the local paper featured me on the front page. Becoming a hypnotist and helping people get their lives on track is a dream come true."
-Jodi Choronzy, CH
Grand Lake, CO
Want More Info?
Contact Us with Questions or to Schedule an Interview